Contrary to the general belief that the Industrial Revolution only brought about social disorder and despair because of the factory conditions, it is actually the case that many innovative initiatives developed at a local level amongst the workers and artisans themselves. There was a wide and rich set of developments including the Co-operative movement, Mechanics' Institutions, Building Societies, political groupings and trade unions that grew from a growing sense of social, employment and political inequality. Local initiatives by local people is something which is urgently required now devolving powers away from London and the so-called golden triangle of the South East.
This biography will focus on the Co-operative movement and its involvement in education and training. The precise date of the first cooperative is uncertain although it is known that a number of embryonic versions existed in Scotland from the 15th century and in France and England in the 19th century. But it was the Industrial Revolution in Britain associated with the resultant massive transitions in society and the labour markets that gave the basic principles of such movements added impetus. The guiding principles were that people could come together to create membership organisations based on common ownership or mutualism. For example a co-operative society was founded in 1824 in London. The number increased rapidly and in 1830 there were approximately 300 and by 1832 around 450 in Britain. These early examples of co-operatives were based on the ideas of Robert Owen (see below). Their main activity was as trading associations within communities and education for children and adults formed part of the philosophy. The London Co-operative and Economical Society along with its counterpart the Edinburgh Practical Society made provision for education both for adults and children. Other societies such as that based in Westminster offered lectures on science and the Birmingham society established a library and organised debates on a wide range of topics. In 1829 the British Association for the Promotion of Co-operative Knowledge was established but education also figured significantly in its history especially from 1844 when the Rochdale pioneers recognised the importance of education and welfare for people.
A key figure in the establishment of the concept of cooperatives as we know them today was the visionary Welshman Robert Owen (1771-1858) a successful cotton magnate who was committed to creating a conducive working environment for his workers including education for them and their children.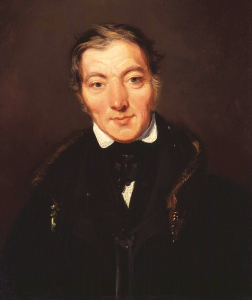 He was a man ahead of his time and his work inspired amongst other developments infant education, the Cooperative movement and trade unionism He introduced his ideas in New Lanark in Scotland and attempted to establish 'villages of co-operation' where workers would be enabled to provide for themselves by growing their own food, making their own clothes and eventually to become self-governing. Sadly this initiative failed both in Scotland and America. The Owenites were committed to education as an essential aspect for achieving co-operativism. According to the Owenite philosophy a person's character was a product of the environment and education was learning about the essential facts and also the ideas and attitudes that would lead to a healthy and productive life. Education was not just about learning facts or gaining knowledge as important as this was in the industrial revolution. His ideas were taken up and developed by others including William King (1786-1865) who firmly believed that the working classes should establish co-operatives for themselves and he saw his primary role as an instructor. He founded 'The Co-operator' a monthly publication which advocated through a series of philosophies and practical guidance encouragement of workers to engage in society by creating their cooperatives in the wider society. He also advocated a gradual development, starting with setting up their own shop – why not to go to their own shop run to their own standards and fairness rather than be abused by storeowners and shopkeepers many of whom adulterated their products to maximise their profits
Rochdale is quite rightly acknowledged as the birthplace of the modern cooperative movement when a group of 28 workers founded the Rochdale Society of Equitable Pioneers and established the Rochdale Principles in 1844. The Rochdale pioneers as they became known were also committed to developing educational opportunities. From 1850 to 1855 a school for young people was established and more advanced classes were offered to adults and workers in Rochdale. The original shop in Toad Lane, Rochdale shown below.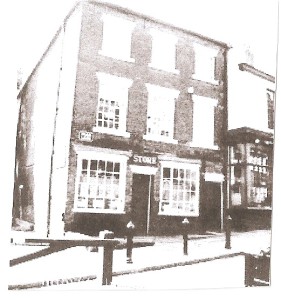 In 1872 the education committee of the Pioneers' Society determined to develop instruction in artistic, scientific and technical subjects some twenty years before the legislation following the Technical Instruction Committee recommendations (see this website). The Rochdale Society committed some money to develop educational activities of around 2.5% of their budget. Instruction was meant to develop greater understanding of industrial processes and procedures. In 1873 the Pioneers affiliated with the Science and Art Department (SAD) in London at South Kensington and science classes were started. The classes were well supported and in 1886 numbered 686 students pursuing classes in art, science and technology and in 1882 the first City and Guilds technological examinations were held in Toad Lane in Rochdale. The subjects studied were associated with the cotton industry and enrolled 70 students and later other related subjects were introduced including cloth manufacture, pattern designing, spinning of woollen and worsted articles and weaving.
In 1879 students studying botany, chemistry, geology and electricity arranged a debate with their teachers to discuss the nature of general education and specialist subjects. These kinds of educational activities were eventually to lead to the creation of the Rochdale Literary and Scientific Society which continues today. In 1884 there were 47 lending libraries, 69 circulating libraries and 194 newsrooms with 134 lectures enrolling 2,253 students in Rochdale and the immediate locality. These initiatives built the foundations of higher education in Rochdale when the 1889 Technical Instruction Act was passed. The Rochdale Society established fourteen libraries in the locality comprising 13,389 volumes along with an extensive number of periodicals. It managed a laboratory containing a wide range of scientific and mathematical instruments including microscopes with sets of slides. Classes largely focused on science and technology in such subjects as botany, chemistry, electricity, geometry, magnetism, mechanical drawing, physical geography, physiology with French and art. The majority of these classes were recognised and supported financially by the Science and Art Department (SAD) – (see this website).
Only 230 out of 912 societies across the country in 1880 allocated money for education and again the North West of England led the way with 100 funding education activities – another reflection of London's neglect to fund education in the north!). So in summary only a small percentage of co-operative societies were involved in adult education and if active were managed very much like Mechanics' Institutions or evening classes often limited to the provision of a library, a newsroom, a few popular lectures and one or two classes. But this is not to underestimate the influence of the more active societies in Rochdale and Oldham which contributed significantly to the University Extension Movement.
After1885 a number of inevitable and understandable changes occurred following enactment of various political Acts by Parliament led to a decline in the educational work of the societies. Local authorities took over much of the education activities operated by the societies and the technical classes were superseded by the new Technical Instruction Committees (see detail on this website). Also following the legislation concerning the provision of libraries, public libraries reduced the need for the society's libraries. However the co-operative movement influenced key players in education and the University extension movement like James Stuart pioneer on the Extension movement, Arnold Toynbee the noted historian of the Industrial Revolution, Arthur Acland an Oxford Extension secretary and Michael Sadler his successor. Stuart proposed in 1879 that funds should be established to support 'peripatetic professors' of a Co-operative University and this led to the creation of a committee that established the Co-operative Union to promote classes in book keeping, industrial history and citizenship. Another consequence of the movement was the creation of the Women's Co-operative Guild founded in 1883 by Mrs. Acland and led by Margaret Llewellyn Davies which advocated greater commitment to education for women.
In 1894 the Pioneers decided to cease all its technical classes which reflected the change resulting from national legislation in regard to technical education which had brought about more state control and funding. In 1890 the Pioneers education committee provided £200 for the new Technical School and in 1891 the Rochdale Technical Instruction Committee appointed two councillors to represent them on the Pioneers education committee to maintain strong links between the Co-operative and the local authority. The excellent work and example of the Pioneers was complete.
Recognition of the pioneering work achieved in Rochdale is demonstrated on an engraved tablet on the external wall of the Toad Lane building inscribed as shown below:
1873 R.E.P.S 1894 EDUCATIONAL DEPARTMENT
SCIENCE AND ART CLASSES
TECHNOLOGY & LANGUAGES
THIS TABLET WAS ERECTED BY
THE OLD STUDENTS
AS AN APPRECIATION OF THE GREAT WORK OF
THE COMMITTEE IN PROVIDING HIGHER EDUCATION
FOR THE MEMBERS AND THEIR CHILDREN; ALSO FOR THE NOBLE
SERVICES OF THE
TEACHERS
FOR WHOM THEY HAVE HAPPY AND THANKFUL MEMORIES
THESE WERE
PIONEERS OF EDUCATION
3.10.36
In the early days of the cooperatives, education about the movement was secondary to industrial education. As the Co-operative's general and vocational education role was replaced by the state, co-operators focussed on education about co-operativism. The movement in Britain is now more commonly known, rightly or wrongly, through a brand name and its nation business as a retailing, undertaking services and banking organisation but education continues to form an important part of its work.
Part 2 will bring the cooperative movement's involvement in education up to the present time with the re-emergence of co-operative schools in England – a real alternative to the academies being currently developed.
March 2013